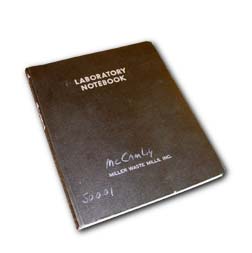 In April 1982, RTP Company began its life as an independent business entity, and our first compound formulation was entered in a laboratory notebook on page number 50,001. In February of this year, we recorded our use of page number 100,000.
Over the last twenty years?and 50,000 pages later?we have custom compounded more than 200,000 unique formulations, each with a specific purpose. Some were experimental batches for discovery?combinations of new materials, processes, equipment, and technologies?the pure science that our knowledge and expertise is built upon. But most were application specific and formulated for our customers' specific needs?the applied science that our business is built upon.
At RTP Company, we are proud of this accomplishment and strongly believe that no other compounder has the knowledge or experience that we do in using thermoplastic compounds to solve application problems. Rather than standardize and limit our offerings, we fully expect the number of custom formulations to continue to increase during our next twenty years.
RTP Company has always been dedicated to meeting the specific needs of each individual customer's unique application. To honor this occasion, we'd like to say "thank you" to all the customers who have allowed us to be part of their success and invite them to let us engineer a solution for them in our next 50,000 pages.