RTP Company, headquartered in Winona, Minn., is a global compounder of custom engineered thermoplastics. The company has over 20 manufacturing plants located in the United States, Mexico, Europe, Singapore and China. RTP Company's engineers develop customized thermoplastic compounds in over 60 different engineering resin systems for applications requiring color, conductive, elastomeric, flame retardant, high temperature, structural, and wear-resistant properties.
This position is responsible for the overall vision and execution of the textile businesses. This would include, but not be limited to overseeing day-to-day operations of multiple facilities, manage sales and marketing of all businesses, assist with product development, ensure revenue and customer satisfaction goals are met, as well as strategic planning for future growth. The position is involved in nonwoven, spinning, knitting, and weaving operations.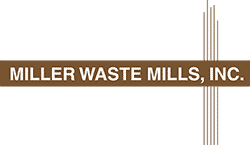 Responsibilities
Direct or coordinate textile business' financial or budget activities to fund operations, maximize investments, or increase efficiency
Analyze operations to evaluate performance of textile businesses or its staff in meeting objectives or to determine areas of potential cost reduction, process improvement, asset utilization or policy change
Support customers of new and existing accounts, to strengthen customer relationships and establish long-term partnerships to help achieve sales and profitability goals
Coordinate or direct activities of textile businesses concerned with production, marketing, pricing, sales, inventory, or distribution of products
Direct and support product development and improvement projects and contribute to and pursue cost savings and cost avoidance
Implement strategies in alignment with strategic initiatives and provide a clear sense of direction and focus
Direct, plan, or implement policies, objectives, or activities of textile businesses to ensure continuing operations, to maximize returns on investments, to increase quality, on-time shipping, or to increase productivity
Monitor operations, oversee organizational staffing needs, and trigger corrective actions
Commit to plant safety procedures
Develop systems and processes that track and optimize productivity and standards, metrics, and performance targets to ensure effective return on assets
Stay up to date with latest production management best practices and concepts in the textile industry
Represent the Business Segment at trade shows and conferences
Report Key Performance Indicators to CEO as requested
Qualifications
Skills and Abilities
Must be able to work in a fast-paced environment
Must have a strong work ethic, be flexible and adaptable
Must have effective written and verbal communication with proven ability to influence with credibility effectively across all levels of the organization
Must have strong problem-solving abilities and a high attention to detail
Must be customer focused, results driven with excellent interpersonal skills
Must have effective team building and coaching skills and work well with others
Must be safety and quality conscious
Must be able to travel approximately 30% of the time, to include overnight stays
Must be able to utilize internal CRM, ERP, and Microsoft products
Education and Experience
Bachelor's or associate degree in Operations, Engineering, Sales, or related field is preferred
Must have a minimum of 2+ years prior leadership and management experience
Must have 5+ years of manufacturing textile finished products experience
Must have 3+ years sales experience in the textile industry, (yarn, knitting, and nonwoven industries preferred) with proven ability to drive the sales process from plan to close
Physical Requirements and Working Conditions
Position may require the wearing of PPE equipment, such as safety glasses, earl protection, hard hat, and safety shoes while supporting operational functions
While performing the duties of this job, the employee may be exposed to wet and/or humid conditions, dust, fumes, airborne particles, chemical dust, and risk of electric shock and non-hazardous chemical agents
Employee may be exposed to moving mechanical parts
Position is required to travel between facilities for operational needs and across the country for sales and development activities
EOE, including disability/vets; all qualified applicants will receive consideration for employment without regard to race, religion, color, national origin, sex, sexual orientation, gender identity, age, status as a protected veteran, disability, or other protected status.