End-Use Case Study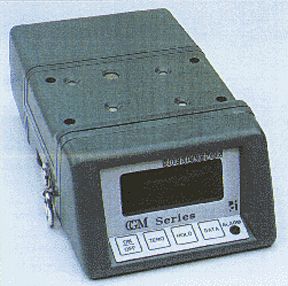 An RTP Company stainless steel reinforced ABS compound snuffed out a competitive metal as the best material for a gas monitor application.
Automotive and manufacturing industries continually demonstrate concern about exposure to toxic gases that their workers routinely encounter in the manufacturing environment. Municipalities and utility companies also face the same concern.
Such concerns are founded when only minimal protection is available from hazardous gases. Gas monitors require a sometimes fatal compromise between accurately detecting only one or two toxic gases or detecting a wide range of toxic gases but at the expense of repeated nuisance alarms.
However, recent developments have created a comfort level for these industries. Dynamation, Incorporated of Ann Arbor, Michigan, manufactures a portable gas monitor that detects oxygen deficiency, combustible gases, specific toxic gases, and miscellaneous other toxic gases with its broad range sensor. The monitor specifically senses carbon monoxide and/or hydrogen sulfide and alerts the user with a low level alarm per OSHA guidelines. At the same time, the broad range sensor detects hundreds of other toxic gases, with the alarm set at a higher level to eliminate nuisance alarms.
Design consideration for the monitor housing were as follows:
EMI/RFI shielding
colorability
impact resistance
surface appearance
cost efficiency
weight