TPE Division Emerges with Innovative Materials to Transform Part Design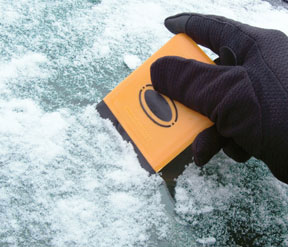 When RTP Company expanded its advanced thermoplastic elastomer (TPE) technology and launched the RTP TPE Division in October of 2006, an exciting evolution occurred. By applying well-established technology principles inherent at RTP Company, a unique and impressive TPE portfolio was created to complement the specialty compounds product group.
In addition to standard TPE products offered to the customer, RTP Company places specific focus on conductive, wear resistant, flame resistant and color technologies. These advancements set RTP Company apart from other TPE suppliers in the industry.
Utilizing RTP TPEs in single material applications continues to be a common solution for many customers. However, new RTP TPEs formulated for optimum bondabilty, coupled with new, innovative processing techniques and equipment, have enabled a whole new realm of overmolded, multi-shot opportunities. These innovations provide distinct advantages to transform part design:
Replacement of thermoset rubber, reducing scrap, cycle time and overall cost to the end product.
Ensure true chemical adhesion of the base material to the "soft" second shot material, eliminating costly and inferior adhesion methods.
Replacement of metal inserts with alternative structural/plateable base materials.
Improved part economics through part consolidation.
Multi-shot Scraper
ProCo Technologies, a division of Rolco, Inc., developed this scraper using multi-shot molding techniques and thermoplastic materials from RTP Company for both shots:
Rolco, Inc., a custom injection molder, produces precision dual material components using multi-shot techniques. By combining what would traditionally be two separate parts into a single homogeneous component via multi-shot molding, Rolco can provide its customers with higher quality products at a lower cost. For more information, go to www.rolcoinc.com or call 507-931-4525, ext. 37.