Strength, Durability Are Key Attributes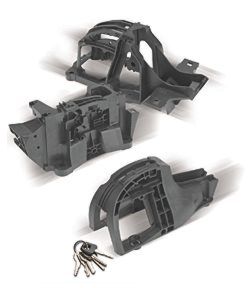 Meeting tight specifications for metal replacement is a common challenge for automotive part suppliers. Besides offering exceptional mechanical properties, replacement materials such as thermoplastic compounds must be heat stabilized to maintain their properties in elevated temperatures over long periods of time.
Tier One automotive supplier GHSP of Grand Haven, Michigan, specializes in shift control mechanisms for the automotive industry. These components attach to the floor pan at the center console of the car or truck and provide a housing/guide for the shift lever. The auto manufacturers put the components through thousands of hours of life cycle fatigue and durability testing to ensure long-term performance. "We've been very pleased with the results of the tests, proving this compound can truly replace ferrous or steel materials." said Mark Andrews, Vice President of Sales and Marketing for GHSP.
GHSP worked closely with RTP Company and selected an RTP 100 Series long fiber reinforced polypropylene compound that is approved to meet automotive specifications. It features unnotched IZOD impact strength of 14.0 ft lbs/in at 1/8 in (748 J/m at 3.175 mm), flexural strength of 26,000 psi (179 MPa) and flexural modulus of 1.20 psi x 106 (8268 MPa). The long fiber compound comes through with high strength-to-weight ratios and very low creep.
In addition to consolidating a multi-part assembly, the plastic components allowed GHSP to incorporate several innovative design features that could not be accomplished with the original steel assembly. Weight reduction, molded-in color, and corrosion resistance are additional benefits of using this compound.
GHSP is a Tier One designer and manufacturer of mechanical and electro-mechanical assemblies for the automotive industry. Reach them by calling 616-842-5500, or visit their website at www.ghsp.com.