Exceptional strength, stiffness, and impact resistance
Performance maintained at extreme high and low temperatures
Easily injection molded into complex geometries, large or small
Imagine lightweight, super strong, and extremely durable engineered thermoplastic compounds that can be injection molded into complex shapes which outperform more expensive thermoplastics… compounds that provide a viable alternative to die cast metals and may reduce both weight and costly secondary operations. At RTP Company, we not only imagined them, we've made them a reality.
Very Long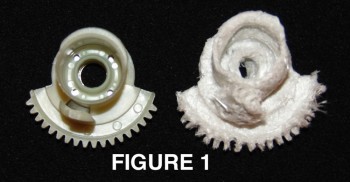 Fiber (VLF) compounds made from our proprietary pultrusion process yield pellets with completely wet out and encapsulated fibers. In molded articles, these long fibers (visible after pyrolysis, Figure 1) are more capable of resisting deformation and handling the transfer of stress caused by external forces. Additional additive technologies may be incorporated to create robust compounds that are designed to meet demanding performance requirements, including strength and impact at extremely high and low temperatures. The achieved performance levels make these compounds suitable for use in applications previously out of the domain of plastic, including high load bearing under-the-hood automotive components, aerospace brackets, and lightweight sporting goods.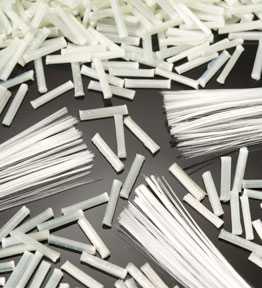 When performance is critical, VLF compounds have high strength-to-weight ratios, very low creep, fatigue resistance, and extend their usefulness even as the temperature exceeds the glass transition point of the polymer. Adding other technologies* as required and the general benefits of the chemical resistance of polymers make these compounds a valuable candidate in many market segments.
Very Long Fiber compounds, another solution from your global leader in engineered thermoplastics.
*UV resistance, color, flame retardancy, wear and others
Innovation Bulletin Download Download a print-friendly Long Fiber Compounds innovation bulletin in PDF format: English | Chinese | Portuguese
Learn more about Long Fiber Compounds
More Information
Innovation Bulletins
Very Long Fiber
Other Technologies
Technical Briefs
White Papers
Special Data
Also See