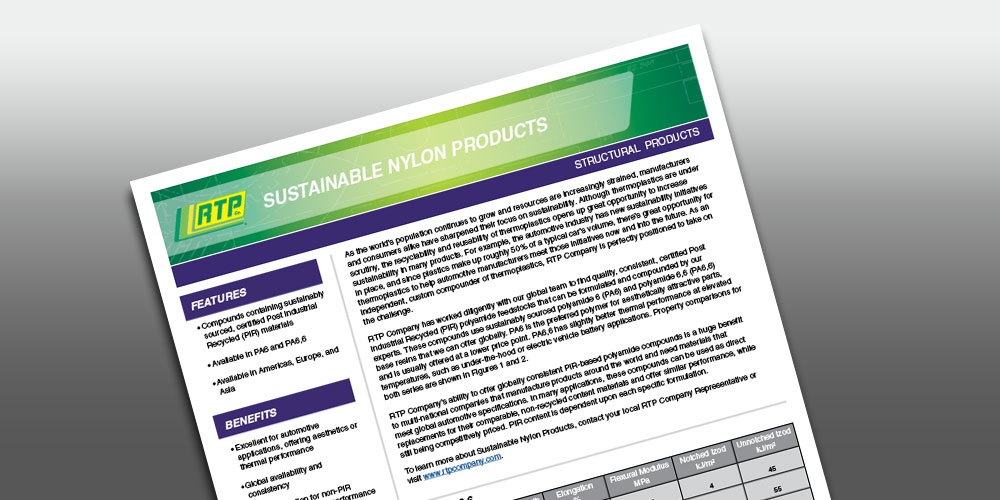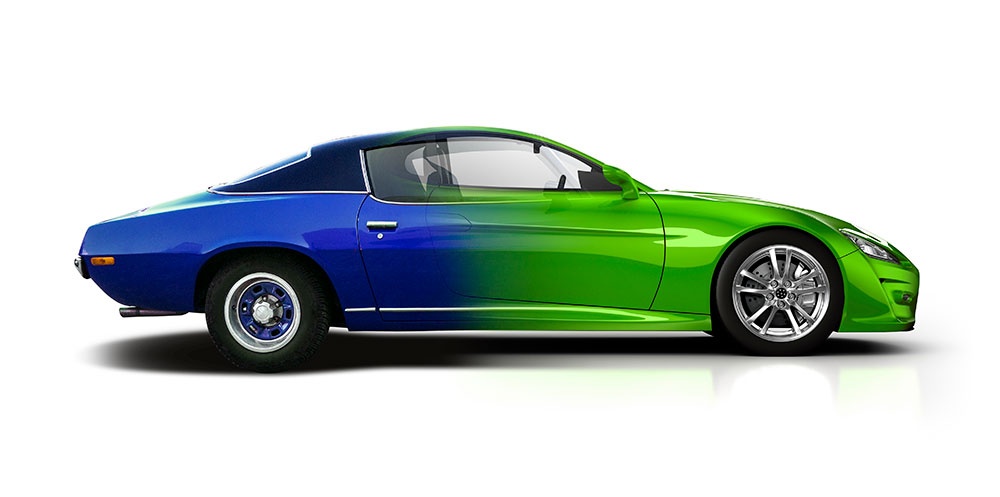 RTP Company - Sustainable Nylon Products
RTP Company - Sustainable Nylon Products
As the world's population continues to grow and resources are increasingly strained, manufacturers and consumers alike have sharpened their focus on sustainability. The recyclability and reusability of thermoplastics opens up great opportunity to increase sustainability in many products.
Sustainable Nylon Products provide benefits such as:
Aesthetics or thermal performance for automotive applications
Global availability and consistency
RTP Company has worked diligently with our global team to find quality, consistent, certified Post Industrial Recycled (PIR) polyamide feedstocks that can be formulated and compounded by our experts.
View Innovation Bulletin