RTP Company to Highlight Innovations at NPE'03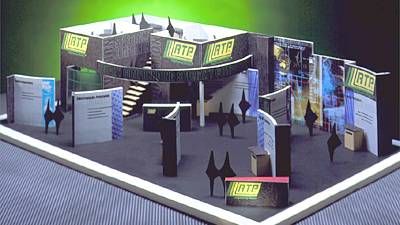 Are you planning to spend some time at the lake this summer?
In just a few short months, the plastics industry will gather in Chicago, IL for the National Plastics Exhibition (NPE), spending a week on the shore of Lake Michigan. RTP Company will be among the 1,000+ exhibitors at NPE'03, held June 23-27 at McCormick Place?we'll be in the lower level of North Hall, booth #8523.
Two things have always made RTP Company unique, our independence and our innovation. Independence allows us to formulate custom compounds using more resin system and additive options than any other compounder. This same independence lays the foundation for our second unique trait, our ability to innovate. As a specialty compounder, innovation is something our customers expect. Every customer is unique, with differing applications and problems. At RTP Company we excel at providing innovative solutions that solve these unique problems.
When visiting RTP Company at a trade show, you can see some of the innovative solutions we've developed for customers' application problems. Come visit us at NPE'03 and let us create an innovative solution for your unique problem.
Metal Injection Molding
Easy-to-use MIM feedstocks allow thermoplastic molders to enter the metal parts industry.
All Polymeric Conductives
Multiple technologies offer particulate-free conductive plastic compounds with resistivity values from 106 to 1012 ohms/sq.
Sheet Extrusion
New specialty compounds for extruded applications or small lot sheet production.
Thermal Management
Plastic compounds capable of dissipating or emitting heat.
These are just a few of the unique solutions RTP Company develops every day, as we continually strive to provide solutions for our customers' application problems. Be sure to visit us in booth #8523, lower level of North Hall, during NPE'03 to find out more about these and other exciting innovations from RTP Company.
For more information, call (800) 433-4787 or (507) 454-6900, or visit our website at www.rtpcompany.com.