End-Use Case Study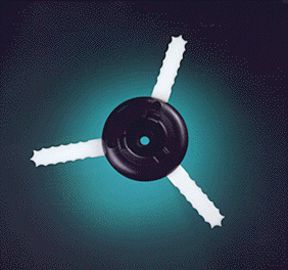 Advanced Plastics Molding of Sparks, NV turned to RTP Company as they developed specifications for an innovative replacement head for grass trimmers.
The plastics for the assembly, requiring both impact resistance, dimensional stability and heat resistance, were initially designed by Roy Bridges, co-founder of CMD Products, an original equipment manufacturer in Sacramento, CA.
The Grass Gator Weed I trimmer head components include a housing with hex pockets, blades and fastening pins. Since the assembly spins at up to 8,000 rpms, the housing meets multiple physical and thermal demands.
When made from an RTP 200 Series (nylon 6/6) specialty compound, the housing achieves an HDT of over 400 degrees F at 264 psi.
RTP Company also supplies materials for the other components. "As we get feedback from consumers, we modified specifications," says Bridges. "RTP Company is instrumental in meeting dynamic needs with high-performance materials. We've enjoyed a long, successful working relationship together." All components are molded under stringent quality standards by Advanced Plastics Molding.
Grass Gator replacement heads are available in three sizes to fit most brand name trimmers, both electric and gas. For more information about the trimmer heads and other consumer products, contact CDM Products at 800-210-9949.