Improve performance at elevated temperatures >150°C / 300°F
Ideal for E&E components in lead-free soldering processes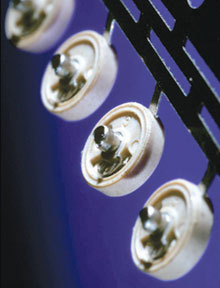 High temperature resins offer better mechanical performance, wear resistance, and chemical resistance than most other polymers. Although all polymers will lose performance over time at elevated temperatures, high temperature polymers have rigid polymer chains that allow them to operate at higher temperatures. In addition, their strong chemical bonds enable them to maintain better properties at elevated temperatures, thus enabling higher continuous use temperatures.
RTP Company uses high temperature resins as a basis for a broad range of thermoplastic compounds that are formulated with even more benefits, such as significant retention of physical properties, better dimensional stability, and excellent electrical characteristics at increased temperatures. These compounds may also be modified for flame retardance, wear resistance, conductivity, structural reinforcement, and color. We formulate these compounds to meet your specific requirements!
When specifying high temperature compounds, do not rely solely on test data; the data is generated from specific tests that do not directly correlate to end-use part performance. Successful application designs account for the balance of load/temperature/time, allow for creep (strain over time), and include appropriate safety factors.
Ultra Performance Structural Compounds
RTP Company's Ultra Performance structural compounds are based on carbon fiber reinforced PEEK, PPA, PPS, and PEI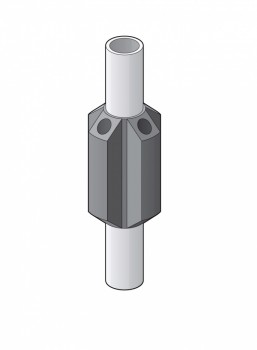 resin systems to create the highest performing thermoplastics portfolio available. These high temperature polymers combine excellent chemical resistance with very high strength and stiffness makes them the premier choice for energy exploration, industrial fluid handling, and other applications that experience extreme temperature and chemical environments.
Manufactured using advanced compounding techniques that maximize fiber integrity; Ultra Performance Structural Compounds from RTP Company achieve industry leading strength and stiffness properties. Combining the higher mechanical properties and lower densities of carbon fiber with the excellent thermal and chemical resistance provided by using high temperature resin systems allows these injection moldable thermoplastic materials to close the performance gap between plastics and metals.
Ultra Wear and Low Friction Compounds
By leveraging synergistic wear additive technologies combined with high temperature, and chemically resistant, PEEK, PPA, and PPS resins, RTP Company's Ultra Wear products are exciting OEMs with a new class of materials they can deploy.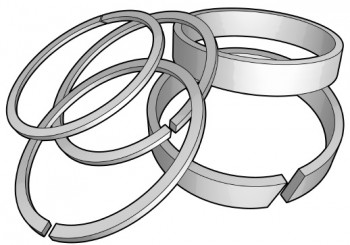 Comprehensive side-by-side testing against incumbent thermoset materials at PVs up to 100,000 and temperatures up to 400°F (205°C) has proven Ultra Wear compounds provide industry leading wear and low friction performance.
Request your copy of our High Temperature brochure today!
Learn more about the capabilities of these special resins and the process of having a specialty compound formulated for your application's requirements.
High Temperature Brochure
More Information
Innovation Bulletins
Technical Briefs