Introducing RTP Company's Global Color Division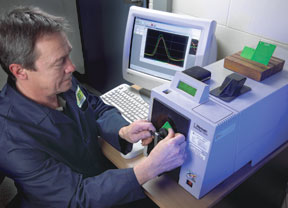 As part of RTP Company's commitment in promoting aesthetic and functional color solutions to customers and processors all over the world, we are delighted to announce the launching of our Global Color Division. The new division, headed by General Manager Jean Sirois, focuses on the growing color market of plastic products by offering a fresh approach to providing both pre-colored resins and masterbatches.
"RTP Color is committed to advancing our color initiatives and we are taking an aggressive approach to meet our world-wide objectives," said Hugh Miller, CEO of RTP Company. "Jean has the experience and dedication to lead RTP Color and make this happen."
RTP Color will complement the engineered product strength of RTP Company. Reflecting on RTP's vast knowledge of polymer technology, RTP Color will produce colors in all polymers for both injection molding and sheet extrusion.
The Color Division will offer custom color matching services as well as standard colors and additives masterbatches. The standard color ranges will benefit processors because of their up-to-date technology and versatility. RTP Color will also offer an innovative series of special effects products, covering everything from functional to visual properties.
The standard ranges will be available globally, under the same formula. Because RTP Color is managed globally as one business, color formulas can be transferred from one plant to another with little bureaucracy. "Our only motivation will be to serve our customers needs and to provide them with a performing and consistent product anywhere they need it," commented Sirois.
With a true global supply of pre-colored resins and masterbatches, customers and processors can be assured to obtain the best performance in their preferred mode of using color. "We can assist customers with cost analysis tools for evaluating the cost variances between pre-colored resins and masterbatches," stated Sirois. "RTP Color is in a truly unique position to bring consistency, performance and service to the plastics industry, as no other company can. RTP will bring a refreshing approach to color, geared on providing customer satisfaction."
RTP Color
5 day lead-times for color matches
5-10 day lead-times for production
Pre-colored resins and masterbatches
A true global supply of products
Injection molding and sheet extrusion markets