End-Use Case Study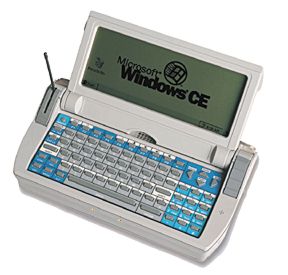 RTP Company total solutions provider
Global presence provides support
When Itronix Corporation needed a vast array of thermoplastic compounds for its new T5200 handheld wireless mobile workstation, it turned to RTP Company. "We'd always used the big suppliers and worked around their standard offerings," said Bill Erler, Principal Mechanical Engineer for Itronix. "It took a project of this magnitude to open our eyes to the benefits of a specialty compounder. RTP Company gives us more options and greater flexibility than large suppliers."
The decision to mold the workstation components in Taiwan reinforced their supplier decision. "RTP has a true global presence," continued Erler. "They communicate well with their representative in Taiwan and are totally proactive and supportive with samples and prototypes. They have a solid system that doesn't lose sight of smaller customers like ourselves."
Fifteen components in the new T5200 are made from RTP Company precolored specialty compounds. Flame retardant RTP 300 Series polycarbonate compounds provide toughness and impact resistance for the housing, battery pack, handle, I/O bezel, and many other latches, doors and bezels. A lithium battery power source, as well as UL intrinsically safe product ratings, dictate a UL 94 V-0 rating for the compounds.
An impact-modified RTP 200 Series nylon 6/6 comprises the hand strap bracket and D-rings. A precolored RTP 800 Series acetal is specified for the touch screen pen. Acetal's natural lubricity and smooth surface prevents abrasion and wear.
Elastomeric compounds are used in several internal parts to absorb shock, while an RTP 2800 Series precolored polyolefin thermoplastic elastomer provides a sturdy handle grip.
The new Itronix T5200 was launched on March 1, 1999, and will largely benefit telco, utility, and field service technicians. Using a Windows CE touch-device operating system, the 3-pound unit features portable, rugged computing and packet-data communications in all types of weather.
Itronix Corporation is a Dynatech Company located in Spokane, WA. Contact them at (800) 441-1309 or visit their website at www.itronix.com.