End-Use Case Study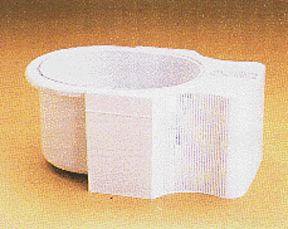 RTP Company and Bunn-o-matic of Springfield, Illinois are helping people wake up each morning with the smell of freshly ground coffee. Bunn-o-matic, a manufacturer of coffee makers and accessories, has selected RTP Company's PermaStat® 600 as the new material for a household coffee grinder receptacle.
The coffee grinder's design is similar to commercial grinders, using a burr to crush the beans to the correct size rather than a metal blade common to most household grinders. The receptacle will hold up to 1 1/2 pounds of ground coffee.
The part needs to be static dissipative so that ground coffee particles will not adhere to the surface. RTP Company precolors the part to match the rest of the appliance and the smooth surface finish requires no secondary processing operations. The part must meet temperature variances from 60 degrees F to 140 degrees F to allow the receptacle to go through an average dishwasher cycle. RTP Company's ABS-based PermaStat® 600 consistently meets these requirements.