End-Use Case Study
Custom PPS Compound Improves Performance of Fluid Handling Chamber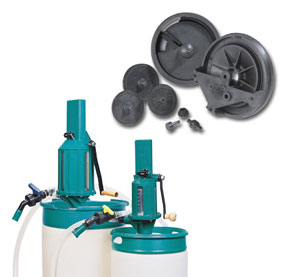 The most popular plastic product manufactured by Tuthill Transfer Systems is the Sotera® Chemical Transfer System. This system is used for transferring and metering agricultural pesticides and industrial fluids. Tuthill sought to improve the plastic chamber used to measure the amount of fluid transferred and did so with an RTP 1300 Series PPS compound.
"We were able to work closely with RTP Company and discuss exactly what we needed in terms of functionality," said Dick Curtin, President of Tuthill Plastics Group. "RTP Company customized a wear resistant PPS compound with the best additives to meet the product needs. Our customers now have a better, longer-life product."
Tuthill Corporation provides industrial strength solutions such as pumps, transport and vacuum systems, and transfer systems for handling both fluids and gases. Tuthill's Plastics Group supplies customer-driven custom injection molding services. For more information, go to www.tuthill.com.