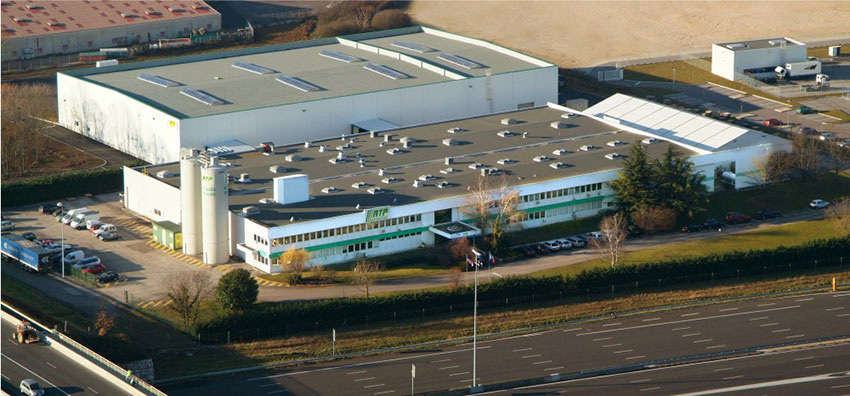 WINONA, MINNESOTA, USA – February 24, 2015. RTP Company's Beaune, France facility celebrated 20 years of operation in January. To honor this important milestone, the staff gathered for a lively celebration at Restaurant Caveau des Arches.
RTP Company's facility in Beaune is ISO certified and has grown significantly since opening in 1995, with hiring additional staff and an addition to the warehouse building in August, 2004. Today, the Beaune facility employs over 80 people, some whom have been with the company since its beginning. The team manufactures a broad range of engineered thermoplastic compounds and provides support for European manufacturers and molders in the automotive, medical, cosmetic, industrial and electronic industries. Since inception, its operational growth has increased eightfold, largely due to the dedicated Beaune workforce.
"We are very proud of the Beaune facility," says Hugh Miller, President and CEO of RTP Company. "The team's commitment to providing excellent products and services throughout Europe is exceptional."
The facility is strategically located 240 km (150 miles) south of Paris, and the building is comprised of 10,250 meters2 (110,000 square feet) of manufacturing and office space. It features compounding equipment, a state-of-the-art colour lab, and shipping facilities to produce and ship custom engineered thermoplastics in over 60 different resin systems to customers across Europe.