New licensing agreement permits RTP Company to produce and sell Radel® R-7000 PPSU resins, offering shorter lead times and more flexibility for customer orders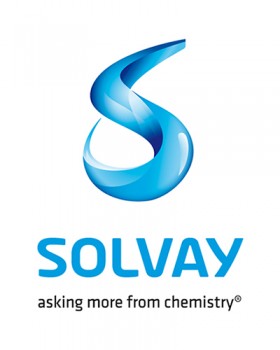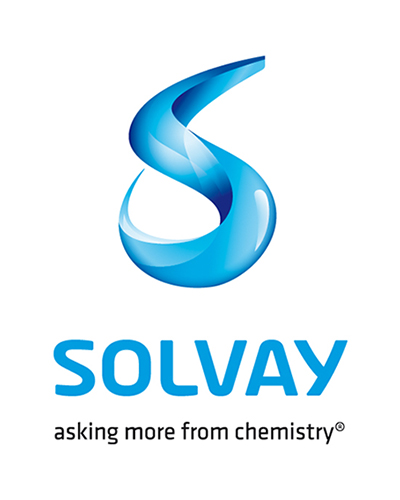 ALPHARETTA, Ga., August 24, 2015 – Solvay Specialty Polymers, a leading global supplier of high performance thermoplastics, today announced a new licensing agreement that enables RTP Company, a global compounder of custom engineered thermoplastics, to produce and sell Solvay's Radel ® R-7000 series of polyphenylsulfone (PPSU) resins to the global commercial aircraft industry. The agreement will greatly expand global supply channels for this industry-recognized family of high-performance polymers, helping to shorten lead times and broaden options for ordering Radel ® R-7000 PPSU resins in custom colors in small- to large-volumes.
Resins in the Radel ® R-7000 PPSU product family are specially formulated for use in aircraft cabin interior applications, such as seating, passenger service units, stow bins and air grilles. In addition to delivering excellent aesthetics, superior impact strength and chemical resistance, they also comply with stringent U.S. Federal Aviation Administration regulations that govern flammability, heat release, smoke generation and toxic gas emissions.
"Solvay's family of Radel ® R-7000 PPSU polymers have delivered proven performance in aircraft interior applications for more than 25 years across a broad range of commercial aircraft, including the Airbus A320 and Boeing's 737, 747, 757, 767, 777 and 787," said Michael Finelli, senior vice president of sulfone polymers for Solvay Specialty Polymers. "The performance and product range of these materials has established them as a material of choice for the global aerospace OEM and MRO markets. This agreement with RTP Company is a natural fit for Solvay, given RTP Company's recognized global compounding and distribution capabilities and our long-standing relationship selling a broad range of polymers across multiple markets, including aerospace."
Solvay will continue to manufacture, sell and distribute its Radel ® R-7000 PPSU series polymers. Its new licensing agreement grants RTP Company access to Solvay's Radel ® R-7000 PPSU polymer formulations and production technology and it allows RTP Company to manufacture and sell them under Solvay's established Radel ® brand and grade designations. In addition, the agreement will provide greater flexibility for customers who wish to order smaller lot sizes of custom colors that match the color palettes of aircraft OEMs or individual airlines.
"Our licensing agreement with Solvay now enables us to offer customers an even broader range of highperformance polymers that comply with the aircraft industry's stringent regulations," said Ben Wiltsie, general manager of flame retardant products at RTP Company. "This agreement creates a more responsive global supply chain that makes optimal use of two well-known materials suppliers to the aerospace market."
Radel® R-7000 is a registered trademark of Solvay S.A.