Provide Electromagnetic Compatibility (EMC)
Protection integral to material
Thermoplastic compounds for EMI/RFI shielding offer reliability and value in applications where electromagnetic compatibility is required. These specialty compounds give designers and processors tremendous flexibility and offer significant benefits over metals, unfilled resins, or coatings.
Increasingly strict government regulations on both emissions and immunity are driving designers and manufacturers to integrate shielding compounds into their product designs.
EMI shielding compounds provide "immunity" for sensitive components from incoming EMI and/or prevent excessive emissions of EMI to other susceptible equipment.
Typically, they use carbon fiber, stainless steel fiber, or nickel-coated carbon fiber in a thermoplastic matrix to provide the necessary shielding. These compounds can also incorporate flame retardant additives, wear additives, reinforcements, and colorants for a custom solution to meet your exact application requirements.
EMI Shielding compounds are used in a variety of markets, including: the automotive, electrical and electronics, energy, healthcare, and industrial markets.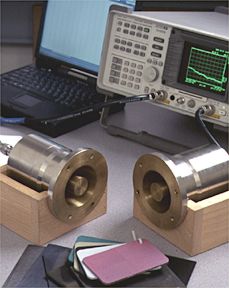 EMI Shielding Testing Equipment
Shielding Data
Data Sheets