RTP Company is a Thermoplastic Elastomer (TPE) compounder that can support your medical device development needs from virtually every angle. From standard products that are pre-tested to ISO 10993 biocompatibility standards to custom and highly functionalized TPEs that are formulated to dissipate static electricity, provide radiopacity, or lower sliding friction force.
At RTP Company, we have structured our TPE product line to give the medical device design engineer ultimate flexibility. Our line of standard products provides time-tested performance in an array of devices, while our experienced R&D group is able to custom formulate unique TPE alloys and incorporate functional additives in support of your most demanding product developments.
RTP Company offers medical grade TPE compounds which have been pre-tested by an outside lab to meet ISO 10993 biocompatibility standards, including requirements for cytotoxicity (part 5), irritation and delayed type hypersensitivity (part 10), and systemic toxicity (part 11).
Medical grade TPE compounds pre-tested to ISO 10993 biocompatibility standards
Custom engineered TPE alloys designed for specific properties/performance
Five TPE chemistries available: TEO, SEBS, TPU, COPE, PEBA
Applications
"soft touch" surfaces
seals
vial closures
drug delivery or monitoring patches
connectors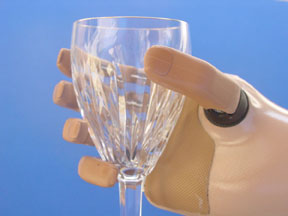 Data Sheets
| Product | Description |
| --- | --- |
| RTP 2700 S-30A MD | Saturated Styrenic Block Copolymer (TES/SEBS or other) – General Purpose – ISO 10993 test |
| RTP 2700 S-40A MD | Saturated Styrenic Block Copolymer (TES/SEBS or other) – General Purpose – ISO 10993 tested |
| RTP 2700 S-50A MD | Saturated Styrenic Block Copolymer (TES/SEBS or other) – General Purpose – ISO 10993 tested |
| RTP 2700 S-60A MD | Saturated Styrenic Block Copolymer (TES/SEBS or other) – General Purpose – ISO 10993 tested |
| RTP 2700 S-70A MD | Saturated Styrenic Block Copolymer (TES/SEBS or other) – General Purpose – ISO 10993 tested |
| RTP 2700 S-80A MD | Saturated Styrenic Block Copolymer (TES/SEBS or other) – General Purpose – ISO 10993 tested |
| Polabond® 6042-40A MD | Speciality Thermoplastic Elastomer – PC, ABS bondable, ISO 10993 tested |
| Polabond® 6042-50A MD | Speciality Thermoplastic Elastomer – PC, ABS bondable, ISO 10993 tested |
| Polabond® 6042-60A MD | Speciality Thermoplastic Elastomer – PC, ABS bondable, ISO 10993 tested |
| Polabond® 6042-70A MD | Speciality Thermoplastic Elastomer – PC, ABS bondable, ISO 10993 tested |
| Polabond® 6003-45A MD | Speciality Thermoplastic Elastomer – PC/PMMA, PC/PBT bondable, ISO 10993 tested |
| Polabond® 6003-55A MD | Speciality Thermoplastic Elastomer – PC/PMMA, PC/PBT bondable, ISO 10993 tested |
| Polabond® 6003-75A MD | Speciality Thermoplastic Elastomer – PC/PMMA, PC/PBT bondable, ISO 10993 tested |