Many factors affect color, including: resin, additives, texture, shape, lighting conditions, usage environment, processing conditions, and most of all human perception.
Additionally, regulatory compliance, such as UL, can impact the selection of pigments and dyes used to achieve an accurate color match.
Addressing all these issues is not easy, that is why processors find it cost effective to work with the color experts at RTP Company.
Your application may have special requirements that impact your color formulation. When preparing a custom color match RTP Company will ask you to supply information regarding the following issues: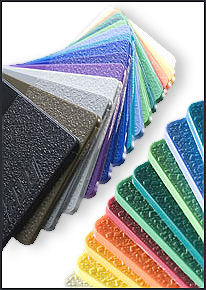 Please contact one of our Color Account Managers or your local RTP Company Sales Engineer to begin the color selection process.