Flame Retardant Plastics for Electronics Applications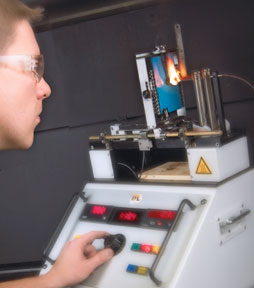 Market trends, such as miniaturization, faster electronic speeds, and lead-free solderability, have increased the demands on Flame Retardant products. While some polymers are inherently flame retardant, others need special additives to resist ignition and burning.
RTP Company works with Underwriters Laboratories (UL) to certify flame retardant compounds. With more than 300 UL yellow cards on file, RTP Company offers flame retardant compounds in many different polymer systems.
Balancing increased flame retardant safety requirements with environmental concerns, RTP Company's halogen-free FR compounds can satisfy the voluntary German Blue Angel, Nordic White Swan, and/or EU Eco-Label initiatives. RTP Company can also provide flame retardant compounds which address the European Union's RoHS (Restriction of Certain Hazardous Substances) and WEEE (Waste of Electrical and Electronic Equipment) initiatives.
Applications
Housings
Connectors
Bezels
Wire/cable coatings
Tape storage products
Strain reliefs
Get Started Now…
Receive additional information and learn how to start developing a engineered material solution for your application's unique requirements using a specialty compound from RTP Company.
Contact RTP
More Information
Innovation Bulletins
Technical Briefs