Reduce friction between moving parts and reduce part failure rates
Custom formulations provide multi-property solutions
Internally lubricated thermoplastics eliminate expensive, time-consuming, secondary operations associated with external surface lubrication. They keep mechanisms and components clean, enhancing long-term performance and reliability.
Wear resistant compounds mix friction and abrasion reducing additives with plastics to offer protection from surfacing marring and scratching, reduction in noise between mated parts, and elimination of the slip/stick phenomenon that occurs with sliding parts.
Plastics offer excellent oxidation and corrosion resistance to aqueous solutions, acids, and bases — all of which can destroy metal parts.
Our specialty compounds are formulated to balance the correct base polymer selection with the appropriate lubrication technology to meet your end-use requirements, additionally structural reinforcement, static protection, flame retardance, and color properties can be combined into a single material.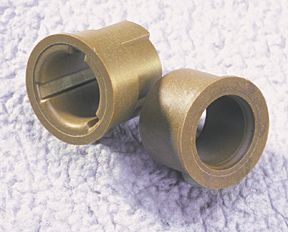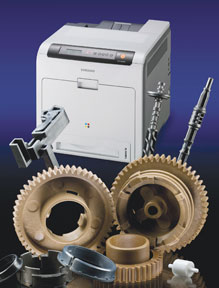 Use wear resistant or lubricated plastics for:
Bearings, slides, gears, and cams — Keep moving parts free of external grease and lubricants.
Gears — Improve resistance to repeated flexural bending, a primary cause of tooth failure.
Bushings and rollers — Reduce noise in material handling systems and accommodate cleanroom or washdown environments.
Sliding components — cover panels, doors, and latches on consumer electronics.
Does your application operate at high pressures,  temperatures, and velocities (PV's)?  If so, you need to look at our new Ultra Wear materials which are engineered for high PV's and high temperatures.