Medical devices that have any plastic-on-metal or plastic-on-plastic sliding parts may be candidates for utilizing technologies that improve the wear resistance of those parts of the device. Gears inside pumps, sliding covers, and other internal device components are all examples of applications that have used wear resistant technologies.
Additives like PTFE and silicone are commonly used to improve the lubricity and wear resistance of a material. A classic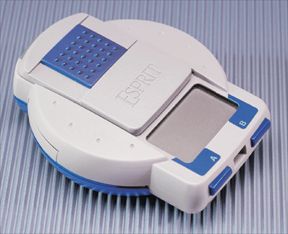 example  of how lubricated materials can improve product performance is in a blood glucose meter housing. An unmodified polycarbonate showed significant wear and abrasion at the interface of the cover and the housing. Utilizing a wear resistant additive package in the compound increased product life and eliminated squeaking that occurred when the lid was opened and closed
Applications
Catheters
Bushings
Gears
Luers
Valves
Sliding Mechanisms
Safety syringes/devices
Get Started Now…
Receive additional information and learn how to start developing a engineered material solution for your application's unique requirements using a specialty compound from RTP Company.
Contact RTP
More Information
Product Literature
Wear & Friction
Structural
Colors
Thermoplastic Elastomers
Conductive
Flame Retardant
Eco Solutions
Brochures
Technical Briefs
Technical Briefs translated to Chinese
White Papers
Medical Policy
Application Profiles